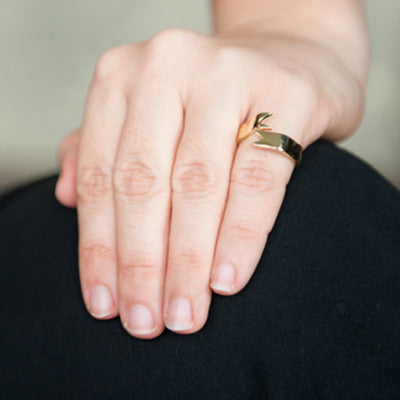 Gold Ribbon Ring
By Pony Lane
Or 6 payments from $3.66
What's this?
Simple and petite ribbon shaped ring. The gold ribbon is designed to wrap around your finger and keep you looking stylish at the same time. 
The width of the ring can be adjusted but the optimal width is 150mm. 
Measurements
Diameter: 150mm
If you want to know more about this product, get in touch here.
Related products