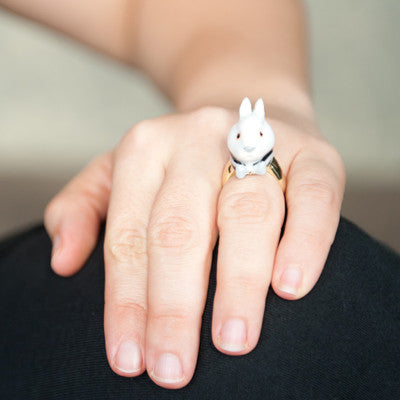 Mr Rabbit Ceramic Ring
By Craft Me Up
Or 6 payments from $5.83
What's this?
A rabbit ring to go with your rabbit necklace?
He's unusual and we love him. This ring is handmade, hand-painted and full of character. This ring is bound to be a talking piece so if you like attention this is the ring for you. 
The band is open so can be adjusted to fit your finger. 
Measurements
Ring opening: 15mm
If you want to know more about this product, get in touch here.
Related products