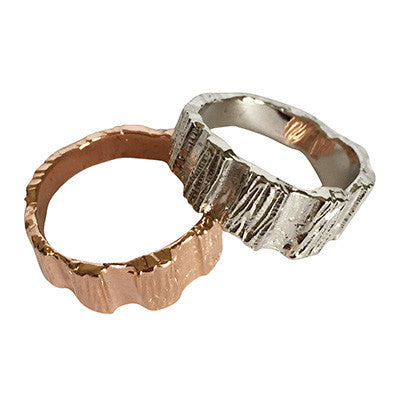 Pulp Ring
By Craft Me Up
Or 6 payments from $5.83
What's this?
Our Pulp rings are simple yet stylish.  The classic band is given a unique twist with interesting vertical line formations.  This classic ring is a great every day ring and will complement any outfit. 
The Pulp ring comes in flattering Rose Gold or cool Silver.
Two colours available:
Available in size 6 or 7
If you want to know more about this product, get in touch here.
Related products