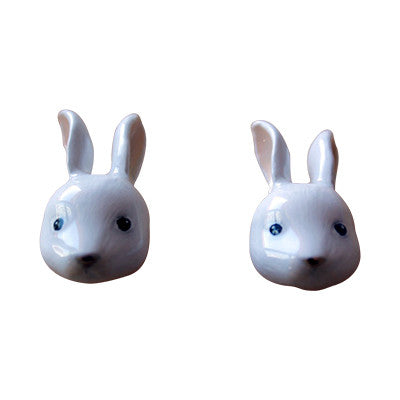 Mr Rabbit Earrings
By Craft Me Up
Or 6 payments from $6.83
What's this?
Follow the White Rabbit!  Why wouldn't you when you see these adorable rabbit earrings with their angelic little faces and gorgeously long floppy rabbit ears.  
Carrying on with our Woodland animals range we've now added earrings! You can mix and match all the woodland animals in earrings, rings or necklaces.
These adorable little rabbits come in a snow white tone with black button like eyes.
Made from quality materials these ceramic rabbit earrings have been individually hand painted and glazed to give it a unique look.
Measurements:  
Width:  15mm
Height: 30mm
Depth: 10mm
If you want to know more about this product, get in touch here.
Related products