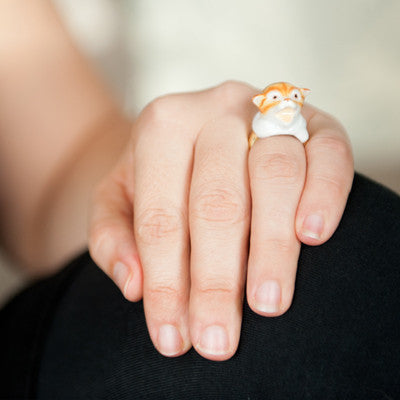 Mr Cat Ceramic Ring
By Craft Me Up
Or 6 payments from $5.83
What's this?
It was only a matter of time before there was a cat to join our ceramic animal range. 
The head is made from a handmade and hand-painted ceramic base with a gold plated band. The band is open so does have some stretch to fit different finger widths. 
Two collar colours available: creamy white (pictured) and grey.
Measurements
Ring opening: 15mm
If you want to know more about this product, get in touch here.
Related products