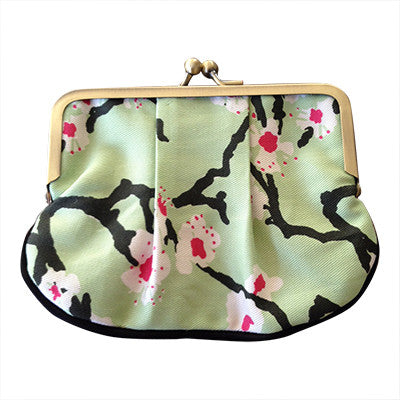 Cherry Blossom Pleat Coin Purse
By Craft Me Up
Or 6 payments from $3.00
What's this?
Sweet pleat coin purse made from vibrant and refreshing lime cherry blossom pattern. 
Black piping runs along the bottom of the coin purse for an extra design feature. 

The inside is fully lined with a patterned fabric to offset the unique fabric.
Large enough to hold your keys, cards and of course your coins. 
Measurements
Height:        100mm 
Width:         120mm to 160mm (widest area at bottom)
If you want to know more about this product, get in touch here.
Related products