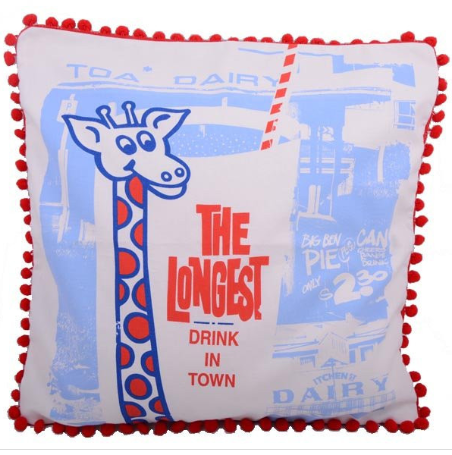 The Longest Drink in Town Cushion Cover
By Craft Me Up
Or 6 payments from $4.50
What's this?
Sorry, this product is sold out!
A slice of kiwi childhood in a cushion. The iconic giraffe from your favourite milkshake can now be part of your home decor.  
A vibrant red, white and blue print finished with a red pom pom trim. 
The back is lined in a plain cotton canvas. 
Measurements
Height:        450mm
Width:         450mm
**Please note the insert is not included**
If you want to know more about this product, get in touch here.
Related products