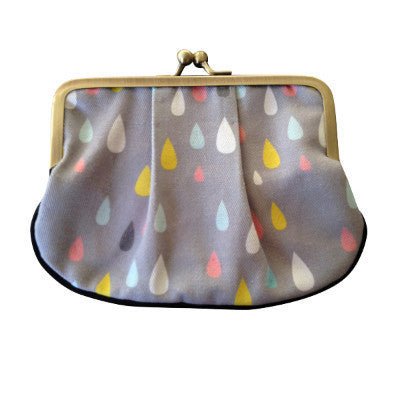 Summer Raindrops Pleat Coin Purse
By Craft Me Up
Or 6 payments from $3.00
What's this?
Sorry, this product is sold out!
This sweet pleat coin purse sums up our home city of Wellington; summer raindrops so it's one of our favourite designs. 
The inside is fully lined with a patterned fabric to offset the unique designer fabric and black piping just makes the pattern pop! 
Large enough to hold your keys, cards and of course your coins. 
Measurements
Height:        100mm 
Width:         120mm to 160mm (widest area at bottom)
If you want to know more about this product, get in touch here.
Related products