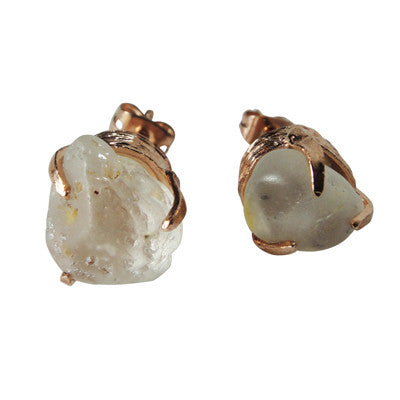 Signature Earrings - White Topaz
By Craft Me Up
Or 6 payments from $5.33
What's this?
Get your bling on!
Release your inner bohemian chic or "boho" chic look with these handmade stud earrings. Everyone needs to get back to nature from time to time so why not introduce some gem stones to your wardrobe?
Materials:
Brass and gem stone
Gem Diameter
Approximately 10mm
Please note every piece is handmade and unique so the actual product that you will receive might not be identical to the images shown. 
If you want to know more about this product, get in touch here.
Related products