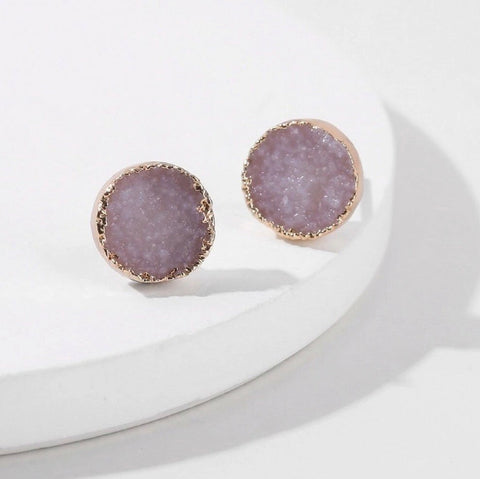 Round Druzy Earrings
By Craft Me Up
Or 6 payments from $3.00
What's this?
Sorry, this product is sold out!
A glam pair of round shaped studs that you can easily wear everyday or for some glam at night. 
Made from druzy quartz with gold plating.
Measurements: 
Width:  10mm
Height: 10mm


If you want to know more about this product, get in touch here.
Related products