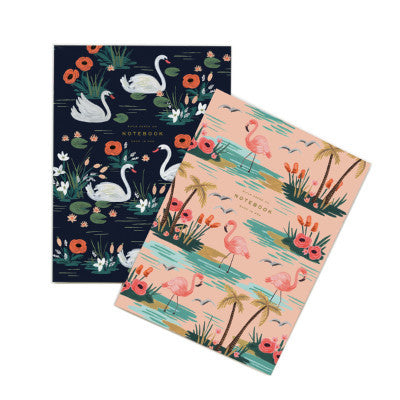 Rifle Paper Co - Birds of a Feather Notebook
By Pony Lane
Or 6 payments from $1.66
What's this?
Another beautiful Rifle Paper Co product. These notebooks feature an illustrated flamingo or swan design on the front and back cover. 
Blank inside and saddle stitched. Made in the United States from quality materials. 
Two design options available: swans or flamingos
Measurements
Height:     154mm
Width:      106mm
If you want to know more about this product, get in touch here.
Related products