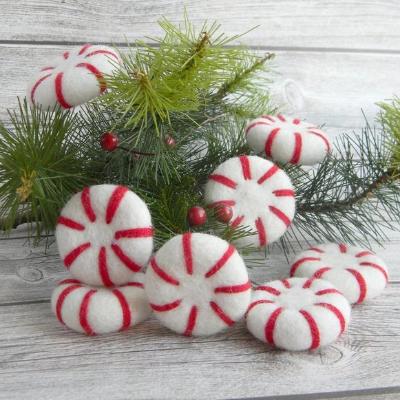 Felted Christmas Peppermint Decorations
By Pony Lane
Or 6 payments from $0.66
What's this?
How cute are these peppermints?! They aren't the edible but they will look great on any Christmas tree or string them up around your house this Christmas - an easy way to start spreading the festive cheer.
Comes ready to hang.
Measurements:
Diameter: 40mm
If you want to know more about this product, get in touch here.
Related products