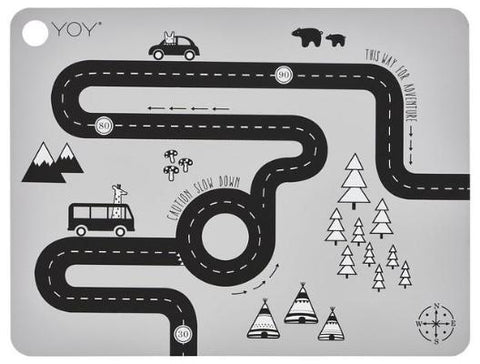 OYOY Silicone Placemat - Adventure
By OYOY Living Design - Denmark
Or 6 payments from $3.50
What's this?
Make every mealtime a bit of an adventure with the Adventure placemat. The silicone placemats by Danish interior design brand OYOY don't just look adorable but are easy to wipe clean, making them perfect for young diners and messy eaters. 
The Adventure placemat is a miniature version of the popular Adventure rug by the same brand.
The punched circle in the corner makes hanging up the placemat a breeze.
Dimensions
Length: 450mm
Width:   340mm 
Material: 100% Silicone, Printed 
If you want to know more about this product, get in touch here.
Related products